Safe, Comfortable, and Easy Pediatric Dental Care in Connecticut
We provide dental care for all children, including those who need a little extra time and attention, in a professional, comfortabe atmosphere.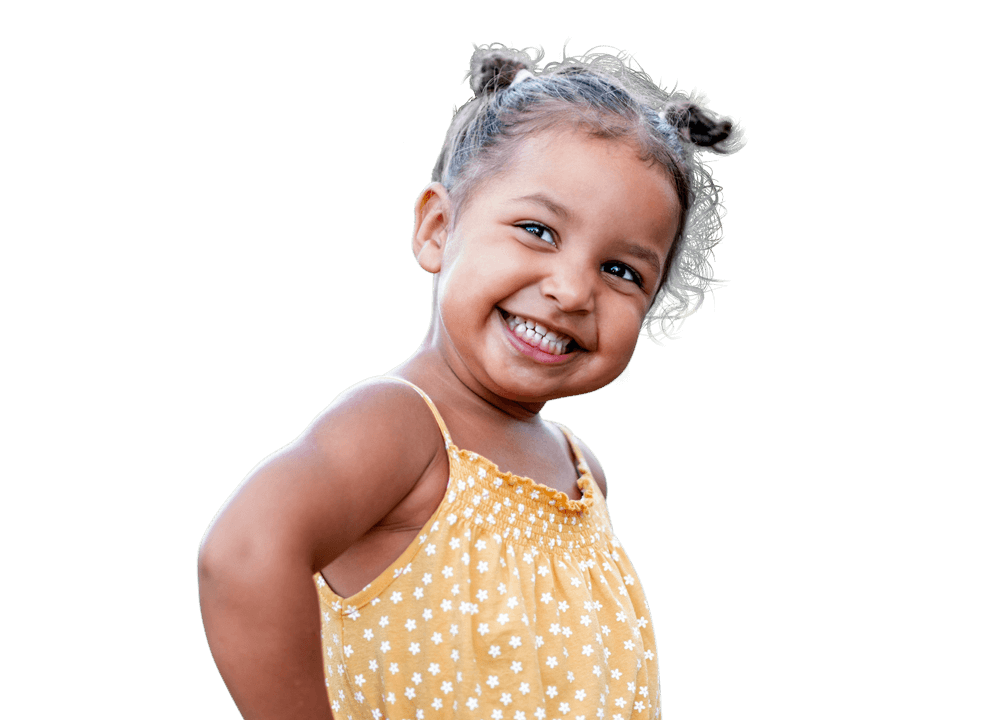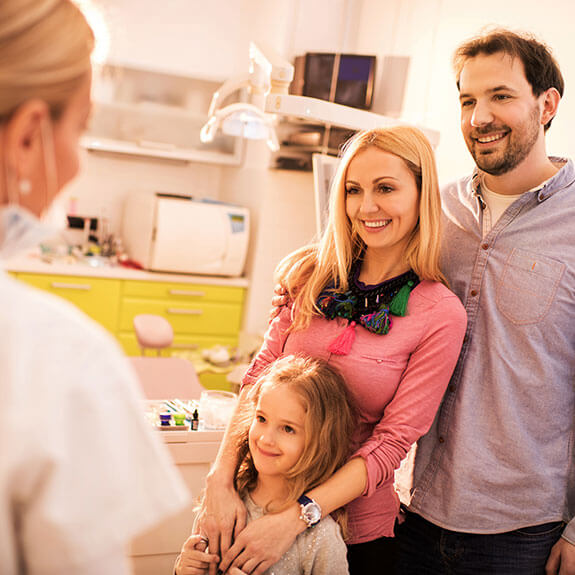 Why Pediatric Dentistry?
Regular dental care ensures that your child's smile stays healthy through the years. Establishing a dental home for your child allows you to teach preventive dental health habits that protect your child from a dental/oral disease. Here are some important things to know about pediatric dentistry:
New research suggests a link between dental health and overall health, making it even more critical to develop good habits at a young age.

Pediatric dentistry is comprehensive dental care that focuses on the prevention, early detection, and treatment of dental diseases.

Pediatric dentists (pedodontists) must complete an additional two years of specialty training in child psychology after completing the required four years of dental school. This specialized program of study and hands-on experience prepares pediatric dentists to meet the unique needs to infants, children, and adolescents, including people with special health care needs.
What to Expect
Before

Treatment

Our goal is to provide a positive experience through comprehensive dental care for infants, children, and adolescents in a friendly and safe environment, focusing on prevention and education. We will always do our best to make sure that your child is comfortable in a dental setting, working to ensure that the common fear of the dentist isn't something you'll have to worry about. Talking with your child about going to the dentist is always a great idea before their first dental treatment.
During

Treatment

With the latest equipment and materials, including digital x-rays, which minimize radiation exposure, to our warm, welcoming environment, our pediatric dental services ensure that your child has the best dental and oral care experience possible. Some of our pediatric dentistry services include:
Oral health
Cleanings
Fluoride treatments
Dental sealants
Digital x-rays
Tooth-colored fillings
Anticipatory guidance
Nutrition and diet counseling
Crowns
Orthodontics
Emergency care, including tooth pain relief and trauma management
After

Treatment

After dental treatment, it is normal for your child to feel anxious or experience minor pain or discomfort. Feeding them soft foods, encouraging them to drink plenty of liquids and get adequate rest is crucial to ensuring that they feel better – even if they just went in for a cleaning.
Your First Visit
During the first visit and every dental visit, your child is treated with kindness and patience. We build a personal relationship with your child to lay a foundation for good oral hygiene habits. We believe that trust and a positive attitude towards dental health begin on the first visit while we learn about your child's needs and previous dental experience. Our dental team understands that every child is different, and we tailor our approach accordingly.

Modern Dentistry
All the latest technology can be found at both our Groton and Willimantic dental offices.

Judgment-Free Office
We're here to help you feel confident in your smile. We provide a safe, judge-free zone for any dental issue or concern you have.

On Your Schedule
Taking care of your dental health should fit within your schedule. We are open late and on weekends so you can get the care you need.
Are you worried about the cost of a visit to get partial or full dentures? Don't panic. We work with over 200 dental insurance plans and offer flexible payment plans for your convenience.









No Insurance?
No Problem.
Making An Appointment Is Easy
Don't have insurance? That's not a problem with us. We offer payment plans and accept most major credit cards, personal checks, and more.
Great dental office! I've been going here basically my entire life (over 30 years) and they have always been amazing! Friendly staff and great service!
I had an appointment last week but was running late. The staff was accommodating and friendly. Lisa was welcoming and helpful by assuring me I'd still get in to keep my appointment. Lisa as always went above and beyond. I've been a loyal patient for 5 years and love the staff and doctors.
Doctor Green is the Best! Very professional, lovely person and number 1 ! She is making every visit so memorable! Love to come to Groton dental group just to see her!
I have had the best Dentist for 21 years, Dennis Flanagan, he is very good, extremely professional and a master with root canal, crown and implants. The stuff that works over there are very friendly and they have a lot of patience. They are the best in Groton.
Once again Dr Green hit the high marks for her caring gentle dentistry! I'm having my 2 front uppers capped after 70 years of use and she is able to make the process, if not enjoyable, at least as comfortable as possible. I enjoy that she shares the step by step with me and isn't opposed to adding a little light humor.
Absolutely love my Hygienist , Dentist and the entire staff. Never have a bad experience. Always take time to explain what is going on and willing to work with you on every level.
Dr. Flanagan and Dr. Dougherty are kind and caring. They do not rush you and give you time to state your concerns. You leave with a smile. I would definitely recommend Groton Dental to everyone but especially to those with a dental phobia.
When you need emergency dental care...you call Groton Dental Group. Fast, efficient, caring, and professional.
My experience with Tori was the best!!! She was super gentle with my teeth and even offered me some numbing gel when they were sensitive. I have never had someone so concerned with my comfort while cleaning my teeth. She's the only one I trust with my teeth now!
Groton dental group is the most professional and courteous dental office I have ever had the experience of being a patient of. Dr. Dennis Flanagan and his entire staff are incredible! Thank you for making my dental work pain free and for giving me the confidence to smile in public once again
FAQ
Frequently Asked Questions
What is a fluoride treatment, and does my child need one?
Treatment with fluoride is an effective way to strengthen your tooth's enamel. It takes a few minutes to apply a fluoridated varnish or gel that has a higher concentration of fluoride than over-the-counter products. Your hygienist can apply the product with a soft brush. After application, you should not brush or floss for 4 to 6 hours afterward, and not eat for a few hours. Drinking can resume immediately. The American Dental Association recommends fluoride treatments for adults as well as children. Speak to your dentist about how fluoride can help you achieve optimal dental health.
Fluoride varnish is applied with a soft brush and you will not be able to eat or drink for a few hours afterward. A fluoride gel takes 4 minutes to be applied, and you should avoid eating and drinking for 30 minutes after treatment.
When Should My Child Have Their First Dental Appointment?
The timing for baby teeth differs for each individual but all 20 baby teeth are usually in by 3 years of age. The American Academy of Pediatric Dentistry (AAPD) recommends that a child goes to the dentist by age 1 or within six months after the first tooth erupts. Primary teeth typically begin growing at around six months of age. Baby teeth are just as susceptible to cavities as adult teeth. If a baby tooth is lost early, the permanent teeth can drift into the empty space and make it difficult for other adult teeth to find room. Proper oral hygiene is essential as soon as your baby is born and it is critical to establish good oral health habits early.
When should my child have dental x-rays taken?
The American Academy of Pediatric Dentistry and the American Dental Association has guidelines to determine when and how often children should have x-rays. The dentist will use his or her clinical judgment, using these guidelines, after a thorough review of your child's health history and a clinical exam. Your child's first dental appointment can be by age 1 or 6 months from the first tooth eruption.