Personalized, Preventative Dental Care Services for You
Good oral hygiene means more than just brushing and flossing. Our dental specialists in Groton and Willimantic provide teeth cleaning, polishing and fluoride treatments so you can feel confident about your smile.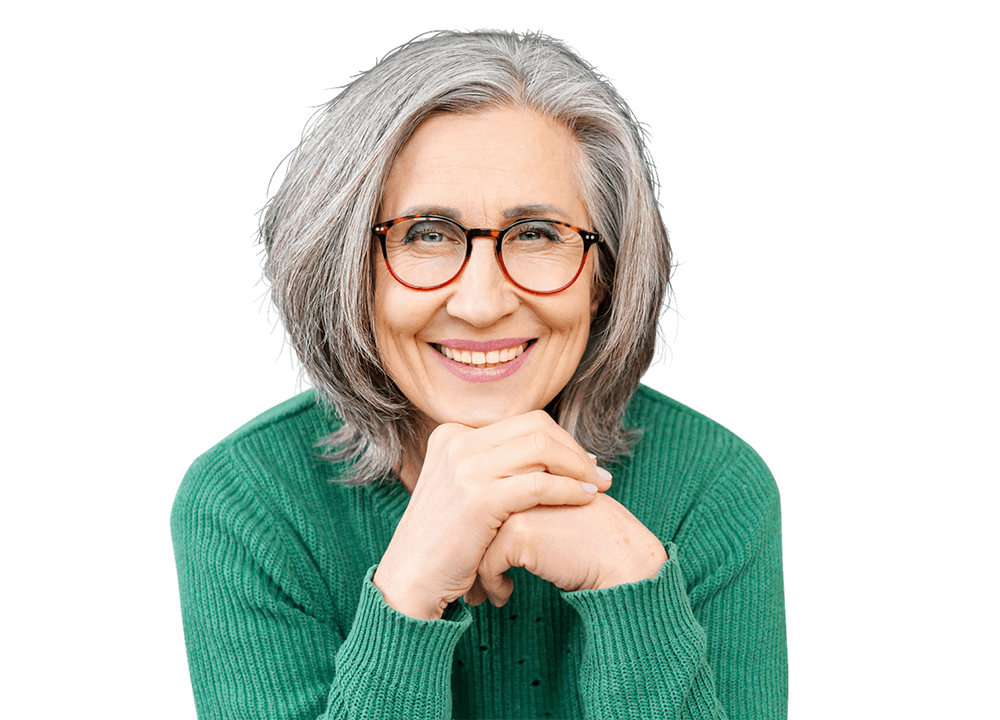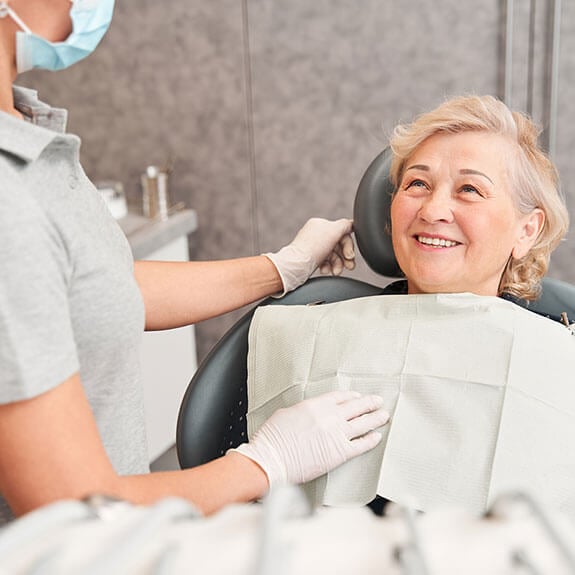 Why Preventative Care?
To properly take care of your teeth and gums, it is essential to have regular dental checkups and professional dental cleanings. Preventive dental services will help:
Identify and treat early dental issues before they become serious.
Remove plaque and tartar buildup in both the seen and unseen surfaces of your teeth.
Help prevent cavities and other potentially painful problems.
Good oral hygiene and preventive dentistry can help reduce the risk of dental problems and secondary health issues that stem from poor dental health.
Diabetes
Heart diseases
Respiratory issues
Cancers
Low birth weight and premature births have also been linked to oral health
What to Expect
Before

Treatment

Preventive dentistry starts at home and continues in your dental office visits.

It is all about avoiding problems that can arise down the line. Education on proper oral hygiene, routine care, proactive cleanings, diagnosis, and treatment, can ensure and maintain strong, cavity-free teeth.

Brushing, flossing, and other regular routine care can help you prepare for your preventative care dentist visit.
During

Treatment

You can expect services like oral exams, regular cleanings, educational instructions, and x-rays during your preventative dental care visit. This will help identify and treat early dental issues before they become serious.

Some general dentistry services range from 30 minutes to a few hours, depending on the level of preventative dental care that you need. On average, a cleaning visit takes about 90 minutes. We offer dental sedation services and other things that can make you more comfortable during your visit.
After

Treatment

After your preventative dental treatment, here are a few things to keep in mind:
You may experience some discomfort. Be sure to get plenty of rest.

Maintain good oral hygiene in-between visits.

Schedule a follow-up visit if you begin to experience any problems.
Your First Visit
Our dentists and staff want to ensure that you and your family achieve optimal oral health. It is never too late or too early to practice preventive dental habits. Your first visit will take about 90 minutes and include services like a teeth cleaning, an exam, and plenty of time to speak with your dentist about any concerns.

Modern Dentistry
All the latest technology can be found at our Groton and Willimantic dental offices.

Judgment-Free Office
We're here to help you feel confident in your smile. We provide a safe, judge-free zone for any dental issue or concern you have.

On Your Schedule
Taking care of your dental health should fit within your schedule. We are open late and on weekends so you can get the care you need.
Are you worried about the cost of a preventative cleaning visit? Don't panic. We work with over 200 dental insurance plans and offer flexible payment plans for your convenience.









No Insurance?
No Problem.
Making An Appointment Is Easy
Don't have insurance? That's not a problem with us. We offer payment plans and accept most major credit cards, personal checks, and more.
Dr. Flanagan and Dr. Dougherty are kind and caring. They do not rush you and give you time to state your concerns. You leave with a smile. I would definitely recommend Groton Dental to everyone but especially to those with a dental phobia.
I had an appointment last week but was running late. The staff was accommodating and friendly. Lisa was welcoming and helpful by assuring me I'd still get in to keep my appointment. Lisa as always went above and beyond. I've been a loyal patient for 5 years and love the staff and doctors.
My experience with Tori was the best!!! She was super gentle with my teeth and even offered me some numbing gel when they were sensitive. I have never had someone so concerned with my comfort while cleaning my teeth. She's the only one I trust with my teeth now!
Once again Dr Green hit the high marks for her caring gentle dentistry! I'm having my 2 front uppers capped after 70 years of use and she is able to make the process, if not enjoyable, at least as comfortable as possible. I enjoy that she shares the step by step with me and isn't opposed to adding a little light humor.
Great dental office! I've been going here basically my entire life (over 30 years) and they have always been amazing! Friendly staff and great service!
I have had the best Dentist for 21 years, Dennis Flanagan, he is very good, extremely professional and a master with root canal, crown and implants. The stuff that works over there are very friendly and they have a lot of patience. They are the best in Groton.
Doctor Green is the Best! Very professional, lovely person and number 1 ! She is making every visit so memorable! Love to come to Groton dental group just to see her!
When you need emergency dental care...you call Groton Dental Group. Fast, efficient, caring, and professional.
Absolutely love my Hygienist , Dentist and the entire staff. Never have a bad experience. Always take time to explain what is going on and willing to work with you on every level.
Groton dental group is the most professional and courteous dental office I have ever had the experience of being a patient of. Dr. Dennis Flanagan and his entire staff are incredible! Thank you for making my dental work pain free and for giving me the confidence to smile in public once again
FAQ
Frequently Asked Questions